Washington DC Travel and Tourism
As the capital of the United States of America, it's no wonder that Washington DC is a popular vacation destination. Though this city is the seat of government for the largest democratic nation in the world, it is also a site that abounds with breathtaking and awe-inspiring sights and attractions, adding to the popularity as a vacation destination. Washington DC travel and tourism is bursting with activities for you and your party to partake in, making your trip to the nation's capital an unforgettable one.
Places to Stay
When traveling to this city, there is no shortage of places to stay. Lodging is a large part of Washington DC travel and tourism and there is an array of hotels available to accommodate your party, your needs and your budget. Whether you're traveling with your family or you're on a romantic getaway with a loved one, you have a limited budget or a limitless budget, you can be sure that you will find lodging to accommodate your needs and provide you with a comfortable place to rest your head during your stay in this city.
Sights and Attractions
The many sights and attractions are central to Washington DC travel and tourism. Virtually everywhere you turn, you'll find a notable piece of architecture. Among the top featured sights and attractions in this city are the monuments and memorials to the great presidents of the nation and to those who served in wars, including the Washington Monument, the Lincoln and Jefferson Memorials, the Vietnam Memorial and National World War II Memorial. In addition to the memorials, the city is also home to one of the most impressive collections of museums, the Smithsonian. At these museums, you can learn about the history of the world and the nation and observe relics, artifacts and famous works of art. Sights and attractions abound in this city and are at the center of Washington DC travel and tourism.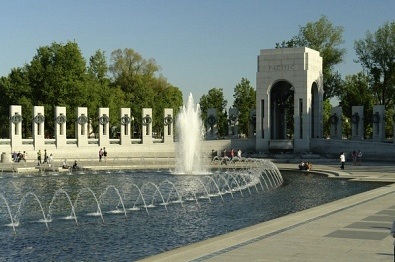 Recreation and Entertainment
Recreation and entertainment is also a large part of Washington DC travel and tourism. Here, you will find no shortage of activities to keep you entertained. Take a stroll along the cherry tree lined streets and walkways and experience the beauty of nature in this city. Kayak or canoe along the Potomac River or the C&O Canal. Just outside the city, you can explore Great Falls, a National Park along the Potomac where you can hike, rock climb and enjoy a picnic lunch. If you love the theater or the opera, take in a performance at the Kennedy Center. The city is also bursting with restaurants, a vibrant nightlife and retail shops.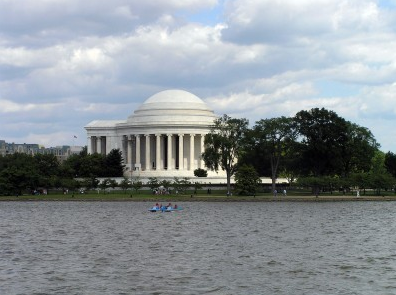 Washington DC travel and tourism is bursting with an array of activities and opportunities, providing you with a myriad of ways to enjoy this capital city.