Washington DC Restaurants
While visiting the capital of the United States, you'll likely want to grab a bite to eat. Eating is more than just a necessity in this city; it's a beloved pastime. With so many eateries in the city, no matter what your palette, you are sure to find a Washington DC restaurant that will satisfy your taste buds.
Georgia Brown's
Georgia Brown's is a Washington DC restaurant that specializes in low country cuisine; a cuisine that is specific to the low country area of the southern United States. Here, you'll dine on homemade low country dishes, including southern fried chicken, Carolina gumbo and black eyed pea cake in a laid back and friendly atmosphere. In addition to enjoying a tasty menu, you'll be delighted by live jazz tunes every Wednesday night. To learn more about the restaurant and the menu, visit gbrowns.com.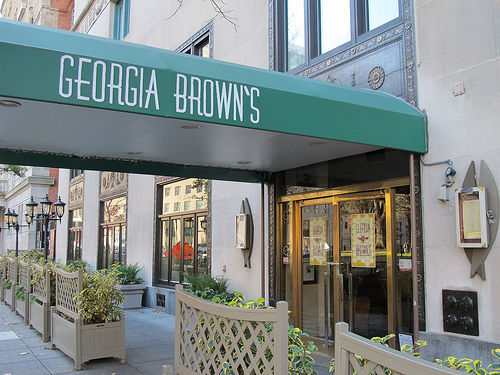 Founding Farmers
At this award-winning Washington DC restaurant, you'll experience American farm-inspired food and drink in a casual, contemporary and friendly atmosphere. The restaurant is owned by a collection of American family farmers and is stocked with fresh food and drink from their farms. Menu items include fresh friend green tomatoes, crack black peppered turkey wings, bacon-wrapped dates, pork and lentil stew and a variety of burger and sandwiches. For more information about this Washington DC restaurant, visit wearefoundingfarmers.com.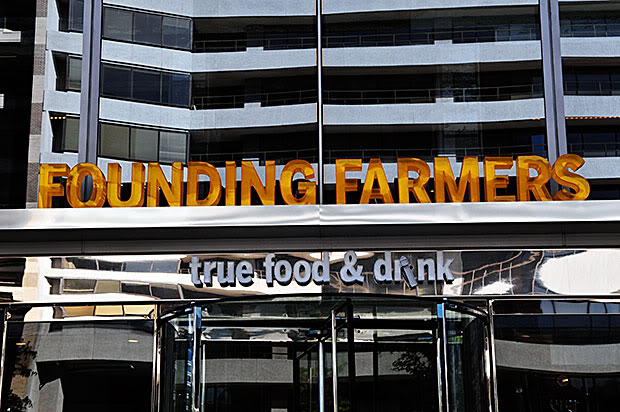 Occidental Grill and Seafood
Since 1906, this Washington DC restaurant has been serving gourmet meals. This restaurant serves a classic American menu, including such items as a New York strip steak, rack of lamb, jumbo lump crab cake and pan roasted five spice tuna. Pair your meal with one of the over 200 wine selections available. While dining at this upscale restaurant, peruse the collection of photos of famous 20th century personalities. For more information about this restaurant, visit occidentaldc.com.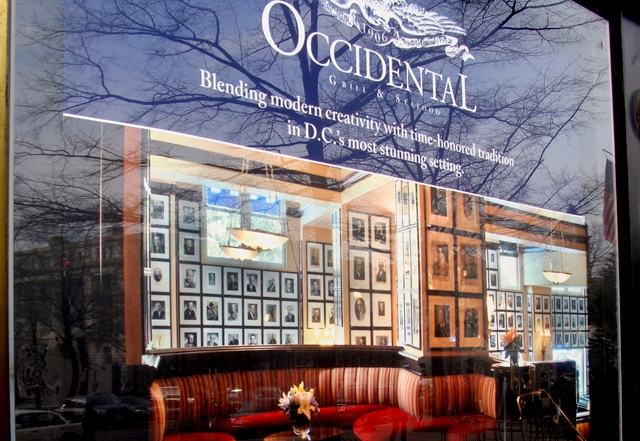 American City Diner
If you're in the mood for a more casual setting that serves affordable, yet tasty meals, try the American City Diner. This Washington DC restaurant is open 24 hours and serves quintessential diner classics, including burgers, sandwiches, and an array of breakfast options, meatloaf and fried chicken. Satisfy your sweet tooth with a milk shake or malted. To learn more or to browse the menu, visit americancitydiner.com.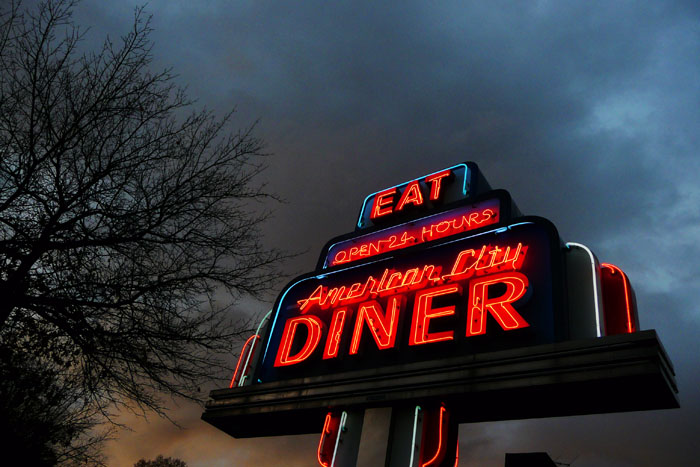 From traditional southern food to traditional American food to upscale seafood and organic, green meals, Washington DC restaurants offer something to please every taste.