Top Washington DC Tours
In a city that is filled with countless sights and attractions, guided tours are an ideal way to make sure that you not only see, but learn about these sights. The travel and tourism industry is bursting with an array of guided tours. When planning a trip to this city, reserve a spot on one of the top Washington DC tours to experience the capital in an unforgettable way.
Washington Walks
If you want to tour the city by foot, then book a Washington Walks tour. This tour company offers several different types of walking tours, including group tours, family tours and free tours. Also available are specialized walking tours, including Memorials by Moonlight and The Most Haunted Houses. On these tours, you'll walk past the sites and attractions of DC and learn pertinent information about them from professionally trained tour guides. To learn more about these Washington DC tours, visit washingtonwalks.com.

Old Town Trolley Tours
Gain a new perspective of the capital city on an Old Town Trolley Tour. Considered to be the best Washington DC tour, on this tour, you'll see the sights of the city aboard a trolley. There are three lines available – the green, red and orange line – all of which loop around the city, offering different perspectives. You can complete a tour on one line or hop off one line and jump onto another mid-tour. All tours are guided by friendly conductors, who provide information about the city in an informative and even comical way. For more information about these Washington DC tours, visit trolleytours.com.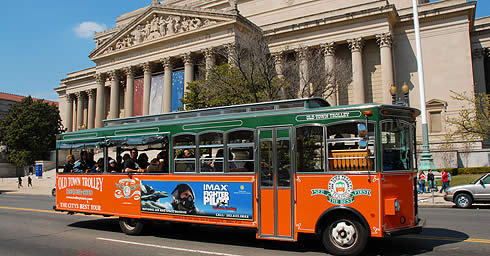 Bike and Roll
See the city in a unique way; on the back of a bicycle. Bike and Roll offers guided bike riding Washington DC tours, where you will cruise along the tree-lined streets and stop to learn about the different sites along your travels. Different tours are available, including the Capital Sites Tour, the Monuments at Night Tour and the Historic Old Town Tour. To learn more about Bike and Roll tours, visit bikethesites.com.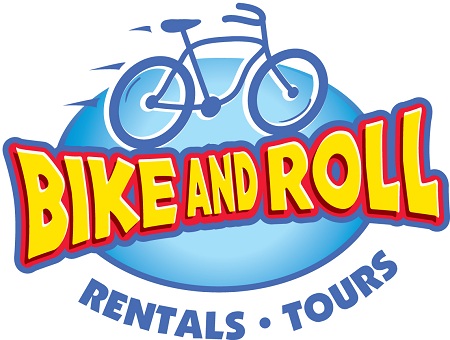 DC Ducks
The most one-of-a-kind Washington DC tour has to be the DC Ducks. On this tour, you'll see the attractions on land and on water on an original WWII DUKW amphibious vehicle. On this 90 minute tour, you'll ride the streets and end up floating along the Potomac River. To learn more, go to dcducks.com.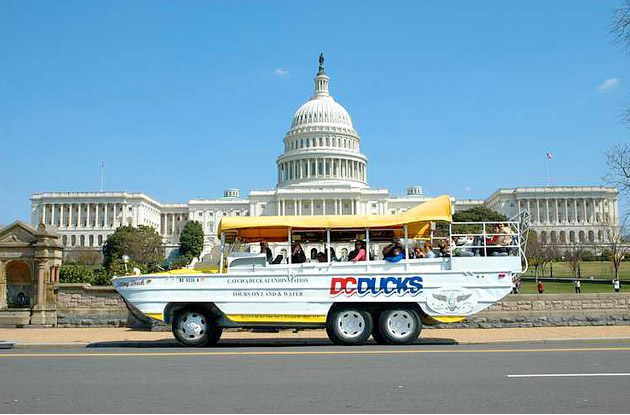 See this captivating city in a way that you won't soon forget – on one of the top Washington DC tours.